SOUL Coaching suits you if you recognize yourself in the following questions:
⚛️ Are you willing to stand for the full 100% for your life mission?
⚛️ Do you want to set up your business from your heart and in full alignment with your True Self?
⚛️ Is being loyal to yourself important to you?
⚛️ Are you convinced that as an entrepreneur you can grow and be successful by working on YOURSELF?
⚛️ Do you want to clear away your inner blockages with more ease?
⚛️ Do you realize that having access to knowledge from the Source and your Higher Self can accelerate your path of growth?
⚛️ Are you willing to be guided by the Universe and your soul who know exactly what your most optimal path is?
Then get started with energy master and soul coach Marleen te Vaanholt,make use of her exceptional connection to the Universe and, thanks to SOUL Coaching, start or grow your ultimate business in a way that fits seamlessly with who you Truly are.
What can you expect from Soul Coaching?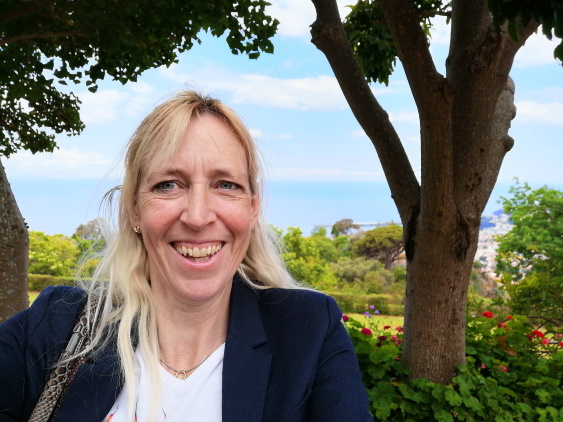 Through her own path of revolution, energy healer and Soul Coach Marleen te Vaanholt has learned, that if you want to grow your business successfully, then it's important to keep feeling whether you're still being aligned to yourself.
Are you still going into the direction which fits your life's mission and your life contract?
To what extent do you create a company that really suits who you Truly are?
And today, are you still happy and passionate about the services you offer and the prices you ask?
Do you actually use your full potential or do you still keep yourself too small because your past still gets in the way more than you realise?
The more you work on yourself, the more profound you do this, the more you can start to shine as an entrepreneur. Marleen te Vaanholt gives you with Soul Coaching access to her exceptionally powerful healing gifts and her clear connection to the Universe. Thanks to her help:
⚛️ you have an instrument in your hands that helps you detect and eliminate those blockages that are still hindering you,
⚛️ you gain access to precise information from the Source and your Higher Self which enables you to move forward and allow you to live more and more in line with your True Self,
⚛️ you grow as a human and entrepreneur in a way that really empowers you,
⚛️ you achieve those results with your company that you feel called to, and
⚛️ you help more customers from your heart!
How does SOUL Coaching work?
Soul Coaching is a 3-month project in which you work closely with Marleen te Vaanholt as Energy Master and Soul Coach. During that period, you will receive intensive guidance and tailor-made support, consisting of: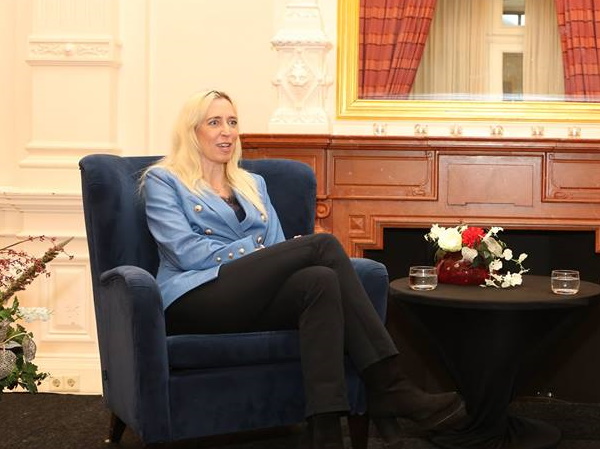 Live Kick off session
In a three-hour kick off session, you'll meet Marleen te Vaanholt and discuss, investigate and question with her:
– where you are NOW,
– what truly is your mission,
– what's needed to produce that
– what actions you can take over the next 3 months that fit your goals,
– what further support you need.
At the end of the session, you have a clear vision of where you are going and HOW to start.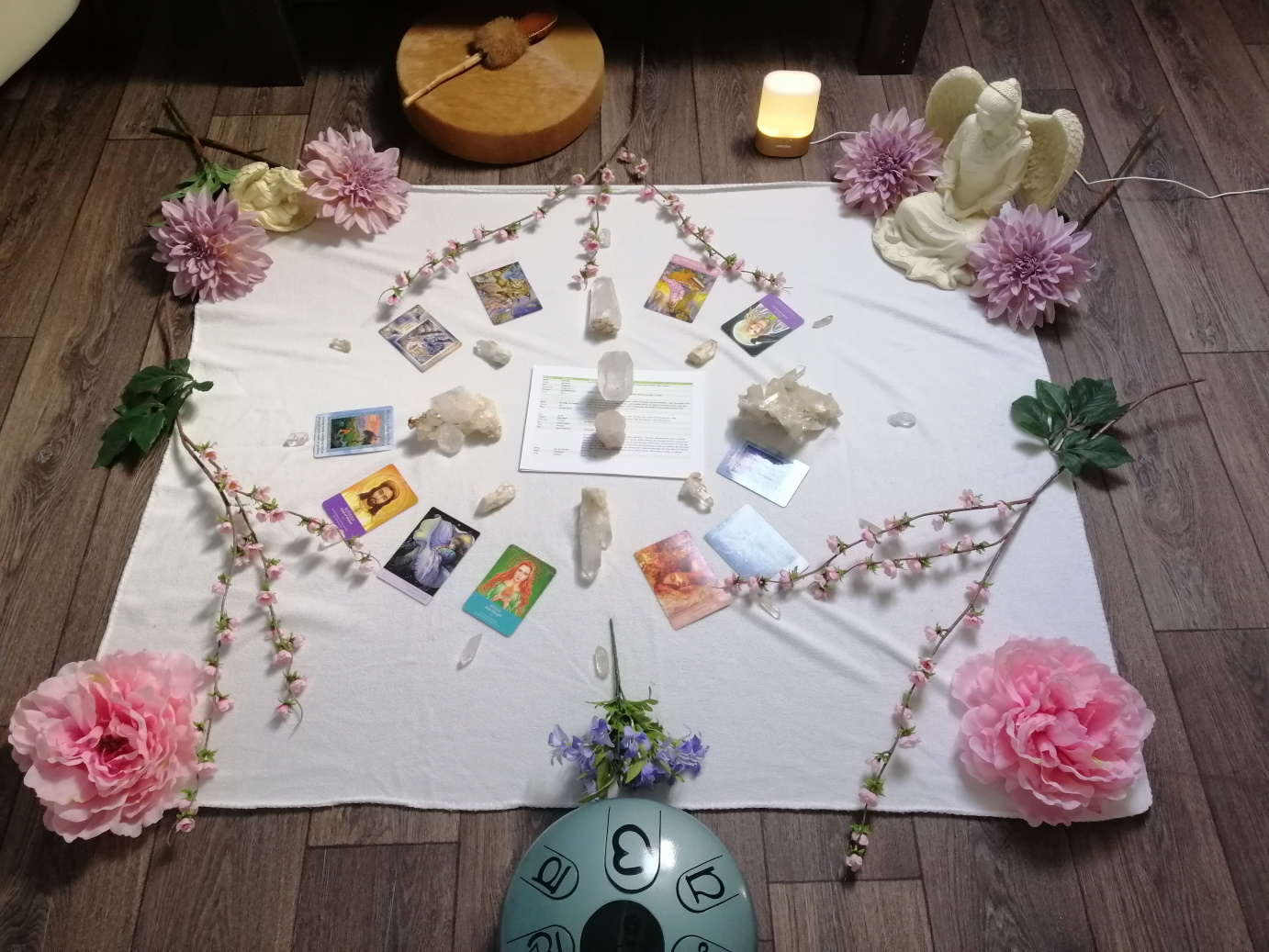 Healings
During the three months of the process, you automatically participate in all the group healing that will take place there. Furthermore, Marleen te Vaanholt will also perform those individual healings you need. This could be a Crystal Keys Healing,an Energy Blockage Transformation Scan or a special tailored healing or maybe all of them. This is about customization that allows you to work as optimally and as thoroughly as possible on your obstructive beliefs, incorrect perceptions and persistent patterns that now still hinder to become that person and entrepreneur you CAN be.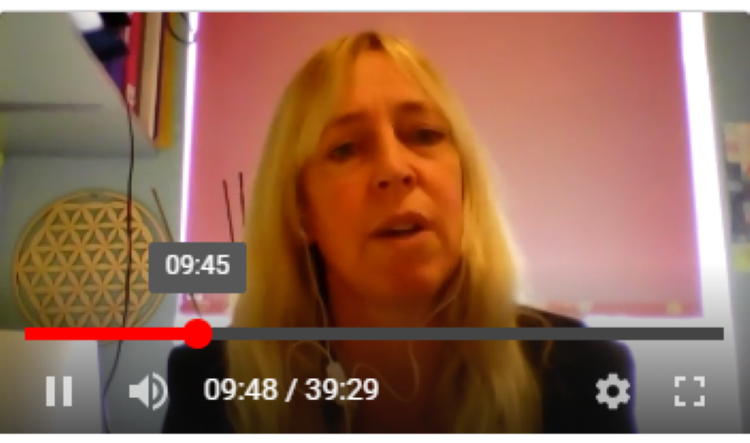 7 Soul Coaching Sessions
Two weeks after your Kick Off session, the three months of guidance starts. Every other week you get a Soul Coaching session through Zoom calls. In it you can:
– discuss and evaluate your results,
– Ask Marleen if you are still on the right track and what needs attention or adjustment NOW,
– work together on the blockages found,
– discuss your ideas, and
– set new goals.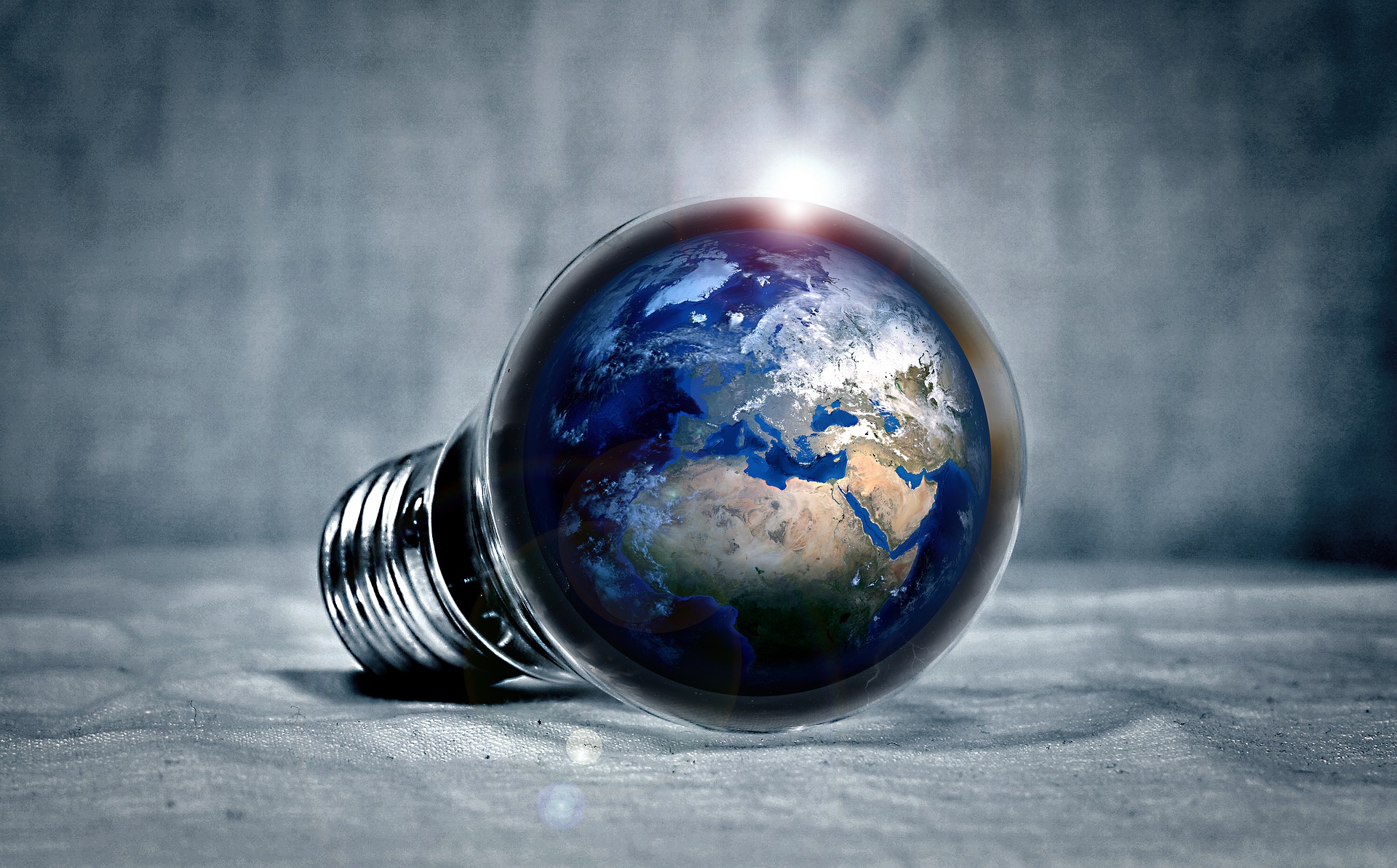 24-hour support by mail/Whatsapp
In addition, during those three months you can ask Marleen any kind of question regarding yourself and your company. This can be done by e-mail and through Whatsapp. So when you've got that giveaway ready and you want an opinion, e-mail. Do you get stuck within yourself and do you notice a blockage you can't solve on your own, send a message.
Marleen is really going to help you shine and commits herself for the full 100% to you. That's how you put your dream company in place with more ease.
Requesting SOUL Coaching?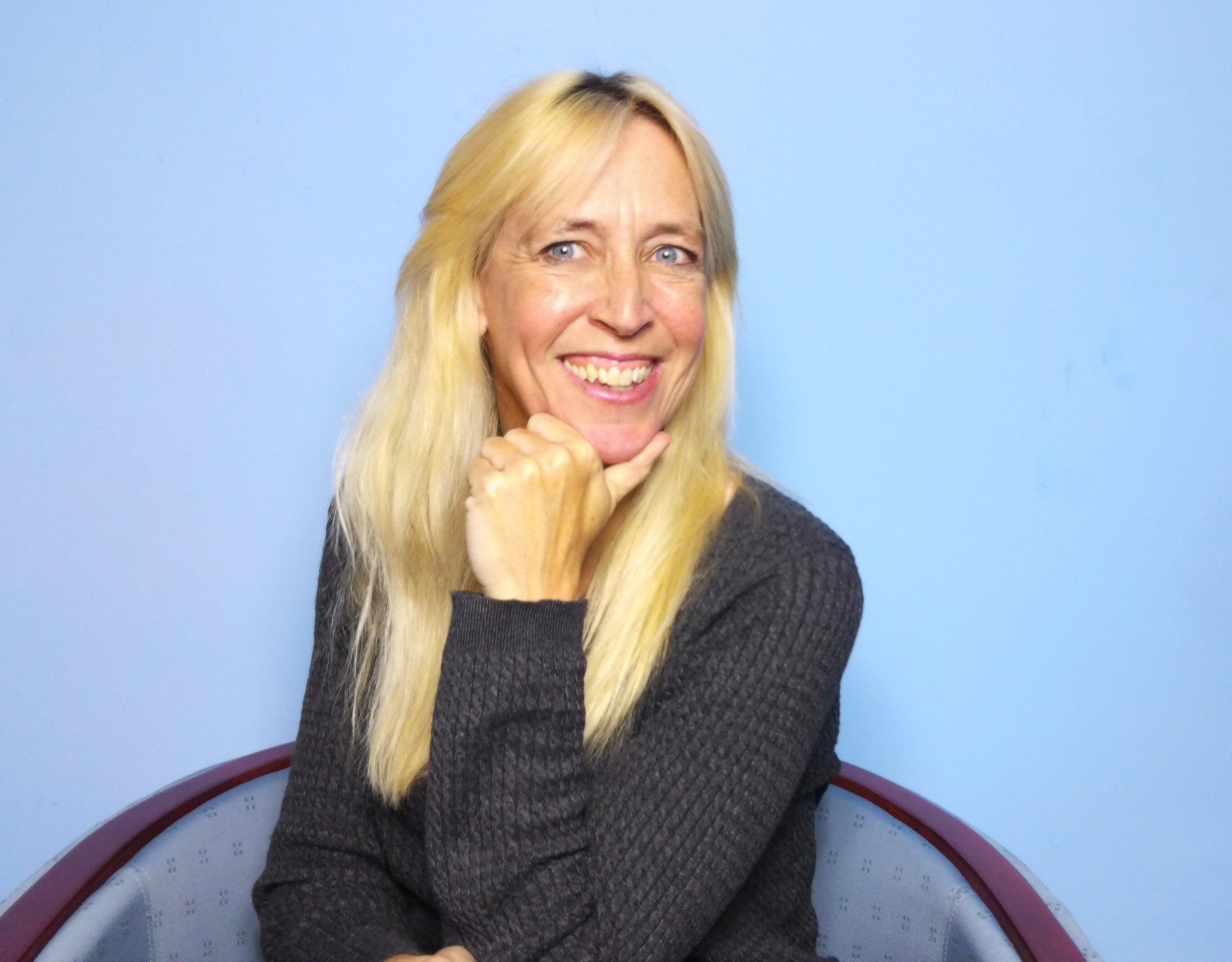 The price of this SOUL Coaching package is € 1999 ex VAT. You can pay this in in full or in 3 installments.
Of course, you can also choose to work with Marleen te Vaanholt for a longer period of time. Then after those 3 months you simply extend your program with 3 or 6 more months.
Do you feel that you would love to go for this program, then ask today for a non-committal conversation. In that 20-minute conversation Marleen te Vaanholt will speak with you and investigate with you whether the collaboration is worth your investment and when the collaboration should start.
There are only a few places available.
#_form_69_ { font-size:14px; line-height:1.6; font-family:arial, helvetica, sans-serif; margin:0; } #_form_69_ * { outline:0; } ._form_hide { display:none; visibility:hidden; } ._form_show { display:block; visibility:visible; } #_form_69_._form-top { top:0; } #_form_69_._form-bottom { bottom:0; } #_form_69_._form-left { left:0; } #_form_69_._form-right { right:0; } #_form_69_ input[type="text"],#_form_69_ input[type="date"],#_form_69_ textarea { padding:6px; height:auto; border:#979797 1px solid; border-radius:4px; color:#000 !important; font-size:13px; -webkit-box-sizing:border-box; -moz-box-sizing:border-box; box-sizing:border-box; } #_form_69_ textarea { resize:none; } #_form_69_ ._submit { -webkit-appearance:none; cursor:pointer; font-family:arial, sans-serif; font-size:14px; text-align:center; background:#8499f0 !important; border:0 !important; -moz-border-radius:4px !important; -webkit-border-radius:4px !important; border-radius:4px !important; color:#fff !important; padding:10px !important; } #_form_69_ ._close-icon { cursor:pointer; background-image:url('https://d226aj4ao1t61q.cloudfront.net/esfkyjh1u_forms-close-dark.png'); background-repeat:no-repeat; background-size:14.2px 14.2px; position:absolute; display:block; top:11px; right:9px; overflow:hidden; width:16.2px; height:16.2px; } #_form_69_ ._close-icon:before { position:relative; } #_form_69_ ._form-body { margin-bottom:30px; } #_form_69_ ._form-image-left { width:150px; float:left; } #_form_69_ ._form-content-right { margin-left:164px; } #_form_69_ ._form-branding { color:#fff; font-size:10px; clear:both; text-align:left; margin-top:30px; font-weight:100; } #_form_69_ ._form-branding ._logo { display:block; width:130px; height:14px; margin-top:6px; background-image:url('https://d226aj4ao1t61q.cloudfront.net/hh9ujqgv5_aclogo_li.png'); background-size:130px auto; background-repeat:no-repeat; } #_form_69_ ._form-label,#_form_69_ ._form_element ._form-label { font-weight:bold; margin-bottom:5px; display:block; } #_form_69_._dark ._form-branding { color:#333; } #_form_69_._dark ._form-branding ._logo { background-image:url('https://d226aj4ao1t61q.cloudfront.net/jftq2c8s_aclogo_dk.png'); } #_form_69_ ._form_element { position:relative; margin-bottom:10px; font-size:0; max-width:100%; } #_form_69_ ._form_element * { font-size:14px; } #_form_69_ ._form_element._clear { clear:both; width:100%; float:none; } #_form_69_ ._form_element._clear:after { clear:left; } #_form_69_ ._form_element input[type="text"],#_form_69_ ._form_element input[type="date"],#_form_69_ ._form_element select,#_form_69_ ._form_element textarea:not(.g-recaptcha-response) { display:block; width:100%; -webkit-box-sizing:border-box; -moz-box-sizing:border-box; box-sizing:border-box; } #_form_69_ ._field-wrapper { position:relative; } #_form_69_ ._inline-style { float:left; } #_form_69_ ._inline-style input[type="text"] { width:150px; } #_form_69_ ._inline-style:not(._clear) + ._inline-style:not(._clear) { margin-left:20px; } #_form_69_ ._form_element img._form-image { max-width:100%; } #_form_69_ ._clear-element { clear:left; } #_form_69_ ._full_width { width:100%; } #_form_69_ ._form_full_field { display:block; width:100%; margin-bottom:10px; } #_form_69_ input[type="text"]._has_error,#_form_69_ textarea._has_error { border:#f37c7b 1px solid; } #_form_69_ input[type="checkbox"]._has_error { outline:#f37c7b 1px solid; } #_form_69_ ._error { display:block; position:absolute; font-size:13px; z-index:10000001; } #_form_69_ ._error._above { padding-bottom:4px; bottom:39px; right:0; } #_form_69_ ._error._below { padding-top:4px; top:100%; right:0; } #_form_69_ ._error._above ._error-arrow { bottom:0; right:15px; border-left:5px solid transparent; border-right:5px solid transparent; border-top:5px solid #f37c7b; } #_form_69_ ._error._below ._error-arrow { top:0; right:15px; border-left:5px solid transparent; border-right:5px solid transparent; border-bottom:5px solid #f37c7b; } #_form_69_ ._error-inner { padding:8px 12px; background-color:#f37c7b; font-size:13px; font-family:arial, sans-serif; color:#fff; text-align:center; text-decoration:none; -webkit-border-radius:4px; -moz-border-radius:4px; border-radius:4px; } #_form_69_ ._error-inner._form_error { margin-bottom:5px; text-align:left; } #_form_69_ ._button-wrapper ._error-inner._form_error { position:static; } #_form_69_ ._error-inner._no_arrow { margin-bottom:10px; } #_form_69_ ._error-arrow { position:absolute; width:0; height:0; } #_form_69_ ._error-html { margin-bottom:10px; } .pika-single { z-index:10000001 !important; } @media all and (min-width:320px) and (max-width:667px) { ::-webkit-scrollbar { display:none; } #_form_69_ { margin:0; width:100%; min-width:100%; max-width:100%; box-sizing:border-box; } #_form_69_ * { -webkit-box-sizing:border-box; -moz-box-sizing:border-box; box-sizing:border-box; font-size:1em; } #_form_69_ ._form-content { margin:0; width:100%; } #_form_69_ ._form-inner { display:block; min-width:100%; } #_form_69_ ._form-title,#_form_69_ ._inline-style { margin-top:0; margin-right:0; margin-left:0; } #_form_69_ ._form-title { font-size:1.2em; } #_form_69_ ._form_element { margin:0 0 20px; padding:0; width:100%; } #_form_69_ ._form-element,#_form_69_ ._inline-style,#_form_69_ input[type="text"],#_form_69_ label,#_form_69_ p,#_form_69_ textarea:not(.g-recaptcha-response) { float:none; display:block; width:100%; } #_form_69_ ._row._checkbox-radio label { display:inline; } #_form_69_ ._row,#_form_69_ p,#_form_69_ label { margin-bottom:0.7em; width:100%; } #_form_69_ ._row input[type="checkbox"],#_form_69_ ._row input[type="radio"] { margin:0 !important; vertical-align:middle !important; } #_form_69_ ._row input[type="checkbox"] + span label { display:inline; } #_form_69_ ._row span label { margin:0 !important; width:initial !important; vertical-align:middle !important; } #_form_69_ ._form-image { max-width:100%; height:auto !important; } #_form_69_ input[type="text"] { padding-left:10px; padding-right:10px; font-size:16px; line-height:1.3em; -webkit-appearance:none; } #_form_69_ input[type="radio"],#_form_69_ input[type="checkbox"] { display:inline-block; width:1.3em; height:1.3em; font-size:1em; margin:0 0.3em 0 0; vertical-align:baseline; } #_form_69_ button[type="submit"] { padding:20px; font-size:1.5em; } #_form_69_ ._inline-style { margin:20px 0 0 !important; } } #_form_69_ { position:relative; text-align:left; margin:25px auto 0; padding:20px; -webkit-box-sizing:border-box; -moz-box-sizing:border-box; box-sizing:border-box; *zoom:1; background:#fff !important; border:0px solid #b0b0b0 !important; width:700px; -moz-border-radius:0px !important; -webkit-border-radius:0px !important; border-radius:0px !important; color:#000 !important; } #_form_69_ ._form-title { font-size:22px; line-height:22px; font-weight:600; margin-bottom:0; } #_form_69_:before,#_form_69_:after { content:" "; display:table; } #_form_69_:after { clear:both; } #_form_69_._inline-style { width:auto; display:inline-block; } #_form_69_._inline-style input[type="text"],#_form_69_._inline-style input[type="date"] { padding:10px 12px; } #_form_69_._inline-style button._inline-style { position:relative; top:27px; } #_form_69_._inline-style p { margin:0; } #_form_69_._inline-style ._button-wrapper { position:relative; margin:27px 12.5px 0 20px; } #_form_69_ ._form-thank-you { position:relative; left:0; right:0; text-align:center; font-size:18px; } @media all and (min-width:320px) and (max-width:667px) { #_form_69_._inline-form._inline-style ._inline-style._button-wrapper { margin-top:20px !important; margin-left:0 !important; } } ]]> ]]>