Beschrijving
Paperback (new release March 1, 2022)| Also available as ebook
Mirrors is practical, deep, and easy to read, and gives you one insight after another about your life. Wherever you are on your journey of consciousness, this book helps you find the pieces of your puzzle of life.
For novice adventurers, Mirrors explains in understandable language the principle of Life. It contains many examples to apply all the theory in practice. For the already more conscious reader, this book will help to connect loose ends with each other, and to further deepen the knowledge you already have. It helps to gain even deeper insight, and to see common things from a different light.
Marieke Bertens taught herself to heal in all kinds of areas by applying the principle of Mirrors in reality. What if what we see with our eyes isn't real? What if it's just a mirror?
And if it's a mirror, then how can you break that illusion? How can you choose to create a different reality? When do you have that choice? All this is clearly explained to you with the help of many examples in six major areas of your life.
This book Mirrors makes taking a deep dive into your thinking far easier, and explains to you how you can use your mirrors to manifest the live you truly desire.
What readers say
"This book provides you with all the tools to realise your dream life. It reads super easy, what I find very special for a self-help book! " ~Rose
"Mirrors is a well written book by Marieke Bertens. In the book she helps the reader understand that everyone is the creator of their own reality. If we don't like this reality, we can change it, but we must do something about it ourselves. Nothing comes naturally. Read this special book and it will give you new life insights. It is a very special book noticeably written with love and wisdom." ~ Dennis
"What an original inspiring powerhouse of a book Marieke has written. Clear, confronting, but written with a lot of love for the reader. I bought the book because Marieke already inspired me through her YouTube channel. Now I give a book as a gift to a friend of mine. This book is suitable for anyone who grants themselves a life with love and taking good care for themselves. I am convinced that you too will become the most valuable version of yourself, and be they was as the Universe intended." ~ Roberto
"A powerful book that immediately holds up a mirror (how could it be otherwise) and invites you to take the responsibility for your life back in your own hands. Not yet in your (inner) library? Definitely buy it then!" ~ KaroLinde
"As I read this book, I understood more and more how "it works" and found numerous insights. Marieke writes in a very understandable refreshing way. After reading this book I decided to immediately read the book again, because I didn't want to let go of the content that gave so much comprehension, understanding, and support into my world.
Recommended for those who are looking for personal growth, are stuck in situations and "do not understand it", and above all want to be stronger in their shoes with self-esteem and self-love. Thank you, Marieke for making a difference!" ~ Rita
Order now
Order the paperback version of Mirrors by Marieke Bertens today, and your book will be shipped within 1 – 2 days.
✅ Paperback |  Also available as ebook
✅ Shipment within 1 – 2 days
✅ Above € 20 free shipment for  the Netherlands, and Belgium.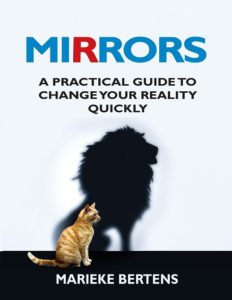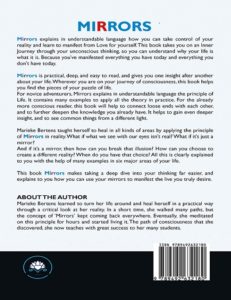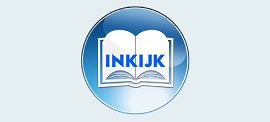 ✅ Pay safely with Mollie payment provider